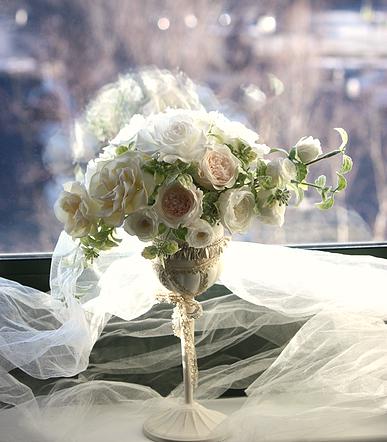 Become a Miu Flower FAIRY (Specialist) and be able to hold your own classes and lessons and bloom your own flowers! In the Specialist course, you will study:
Wiring techniques
Patented flowering technology- including 6 different lectures
Ideas and instructions for creating floral peices
Lecturing for the preparation of the Specialist test
After taking the FAIRY COURSE you will take the specilist test within two months.
Two-part lessson 3 hours each session
3 hours each lesson
Tuition fee $ 1,000 - Includes tuition, materials, and test)
With the completion of this coure, you will be able to have the license to sell your own creations on your own!
In order to sell your creations, you must become a member of our association.
anyone who sells more than $10,000 worth of arrangements must additionaly obtain a contract with Miu Flower School.
Fairy Course $1,000