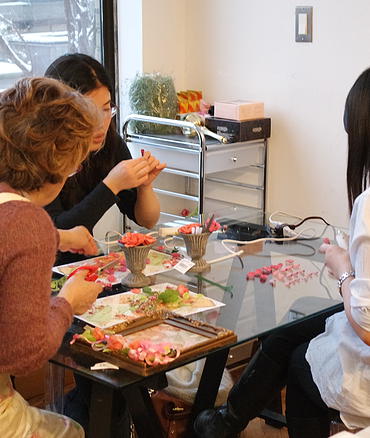 Join the Miu Flower Instructorship course!
Instructorship Course:
There are two ways to become a Miu Flower Teacher:
Become a Direct Miu Flower Teacher and teach at a Miu Flower school location

Become an owner of an Miu Flower franchise school and establish your own branch school
In this Instructorship course, you will:
Earn 6 credits in each lesson (each lesson is 4 hours)
Learn all Miu methods and patterns
Receive individual design strengthening points
Be able to use the Miu Flower prepared curriculum
Receive school management 'know-how' and guidance
You can become an Instructor in as soon as 2 months if you take this course everyday. Others may take the course spread out within 1.5 year.
Instructor Course C $17,550